JWP FUND
While most international Investors have yet to discover the potential of Portugal, the Iberian Pearl, JWP had benefited from the inspiring real estate investment outcome dated from 2011 and established its subsidiary in 2013. In response to the latest Portuguese Golden Visa Scheme, JWP announced the JWP Fund, regulated by the Portuguese Securities Market Commission (CMVM) and European Central Bank (ECB). The Fund is a close-end private equity fund, specializes in the capitalization of companies headquartered in Portugal, offers an appealing combination of investment and Portuguese Residency to High Net Worth Individuals. The competent financial experts and dedicated research analysts crafted JWP Fund's principal investment strategy, concentrates on discovering unrealized growth opportunities and hidden values within the booming real estate market.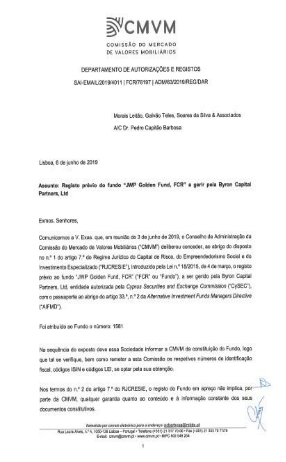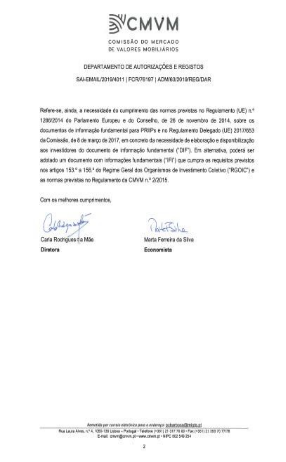 Fund Certificate issued by CMVM
Investment Strategy
We leverage a value-added strategy and prioritize investment safety

Flexible investment instrument

Rigorous selection criteria

Defined exit strategy
Fund Features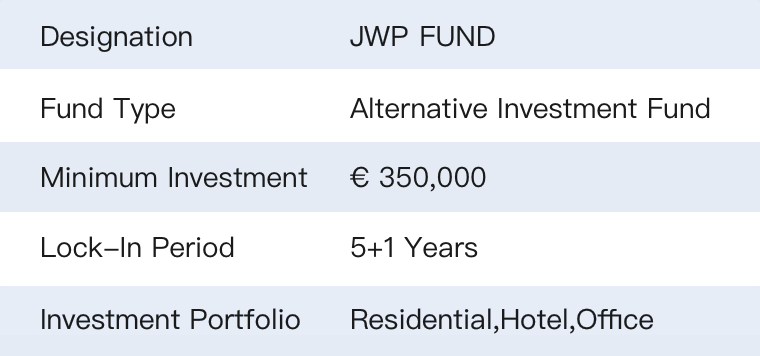 Fund Act
2019 AUTORIZAÇÃO DE RESIDÊNCIA PARA INVESTIMENTO
RESIDENCE PERMIT FOR INVESTMENT ACTIVITY
SUBALÍNEA 7
SUBPARAGRAPH 7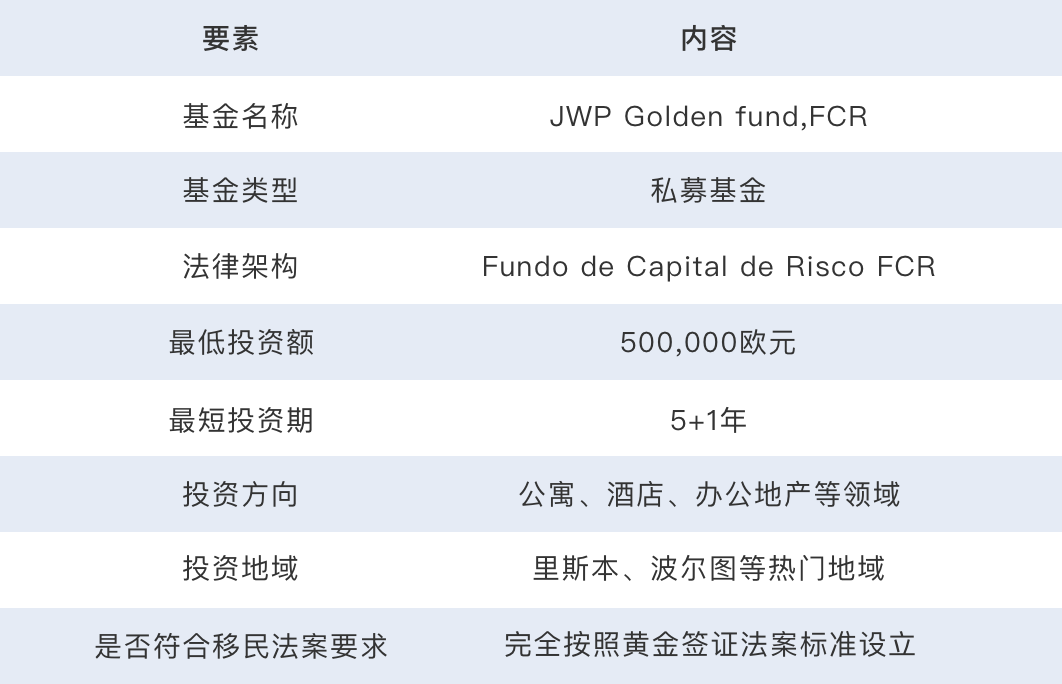 7 ARI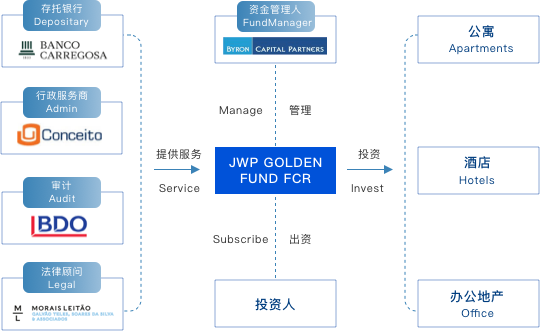 3 130 970 €
Portugal Act No. 102/2017
Capital transfer of the amount of 350 thousand Euros, or higher, for the acquisition of units of investment funds or venture capital fund of funds dedicated to the capitalization of companies, capital injected under the Portuguese legislation, whose maturity, at the moment of the investment, is, at least, of five years and, at least, 60% of the investments is realized in commercial companies with head office in national territory.